Guitar kit Column THC-212CV 2x12" + amplifier SH3 Classic
Extremely durable and reliable 125 Watt guitar cabinet with 2x12'' speaker, bundled with the Stomp Head SH3 Classic Series guitar amplifier.
In a set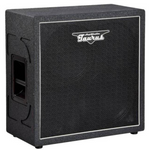 Guitar Column THC-212CV 2x12"
Celestion G12M-65 Creamback + Vintage-30 speakers
high efficiency
reliability
durability

FULL DESCRIPTION
The Taurus THC-212CV column owes its durability and resilience to a hybrid polyurethane coating.
This coating prevents mechanical damage and additionally solidly seals and reinforces the structure, which eliminates unwanted vibrations and increases the overall life of the cabinet.
---
SH3 Classic amplifier
2 output power modes (STAGE and STUDIO)
small and lightweight design
use as a guitar preamp
use as a head
possibility to install in pedalboard
headphone output
AUX input
12AX7 tube
FULL DESCRIPTION
The Stomphead is a fully analog amplifier with a small weight and dimensions. It is designed to be mounted in a pedalboard together with the whole effects kit.
SH can also be used without speaker cabinet connection as a guitar preamp.
The amplifier can also be used in the traditional way as a head
The Stomp-Head 3 Classic version has 2 channels, including two different types of Crunch on the CLEAN channel.
The amplifier has a line output with speaker cabinet simulation which makes it possible to connect it to the input of a mixer or power amplifier with a wideband speaker cabinet obtaining a sound similar to the tone of a guitar cabinet on Celestion Vintage-30 speakers.
A serial effects loop is also available.
2 channels: CLEAN and LEAD
3 types of sounds: CLEAN, CRUNCH and DRIVE
Input GAIN - boost the input sensitivity gain (+6dB)
Dual line output, with and without speaker cabinet simulation.
Output to external controller
Amplifier power selector

PRODUCER
Taurus products are designed and handmade in Poland. Adam Kozakiewicz founder of Taurus Amplification, a musician, sound engineer and electronics engineer has been providing the market with the best and fully professional music equipment for 35 years. Hand processing and quality control guarantee the highest quality and complete satisfaction.